Alerts
Alerts tab displays detailed information on alerts recorded in the organization.
The Alerts tab, displays the severity, reporting time, rule name, category, user, reporting products, and other details.
Filtering capability allows for filtering based on each column in the Alerts tab.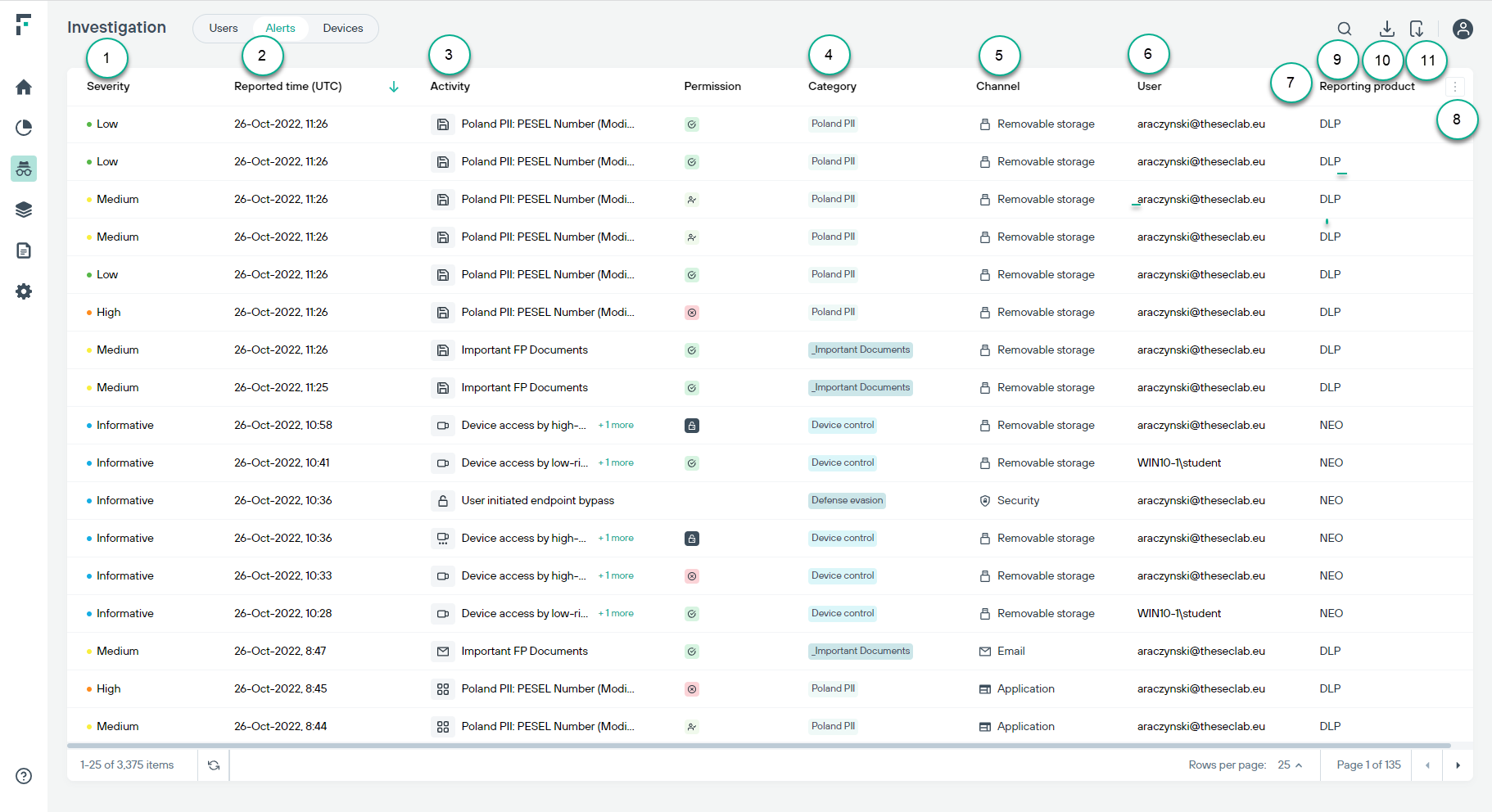 1

Severity

: Indicates the alert severity.

2

Reported time (UTC)

: Indicates the reporting time for a specific alert.

3

Activity

: Description of the user activity that raised the alarm.

4

Category

: Indicates the category of data breach.

5

Channel

: Indicates the channel used by the specific user activity that led to the alerts.

6

User

: User performing the activity that generated the alert.

7

Reporting product

: The product that was used to monitor and report the user activity.

8

Column selector

: Used to configure which columns to display in the table.

9

Search

: Allows you to find a specific user by their name.

10

Download Neo

: Download the latest Neo version.

11

Export to CSV

: Allows you to export the alert details to a CSV file. For more details refer the section Export data from

Forcepoint

Neo

portal.