User risk scores in Forcepoint DLP incident reports
After Risk-Adaptive DLP is enabled, user risk scores display in Forcepoint DLP incident reports for review and analysis.
View incidents in Forcepoint Security Manager, on the page Main > Reporting > Data Loss Prevention. Dynamic User Protection risk scores are represented in incidents reported to Security Manager.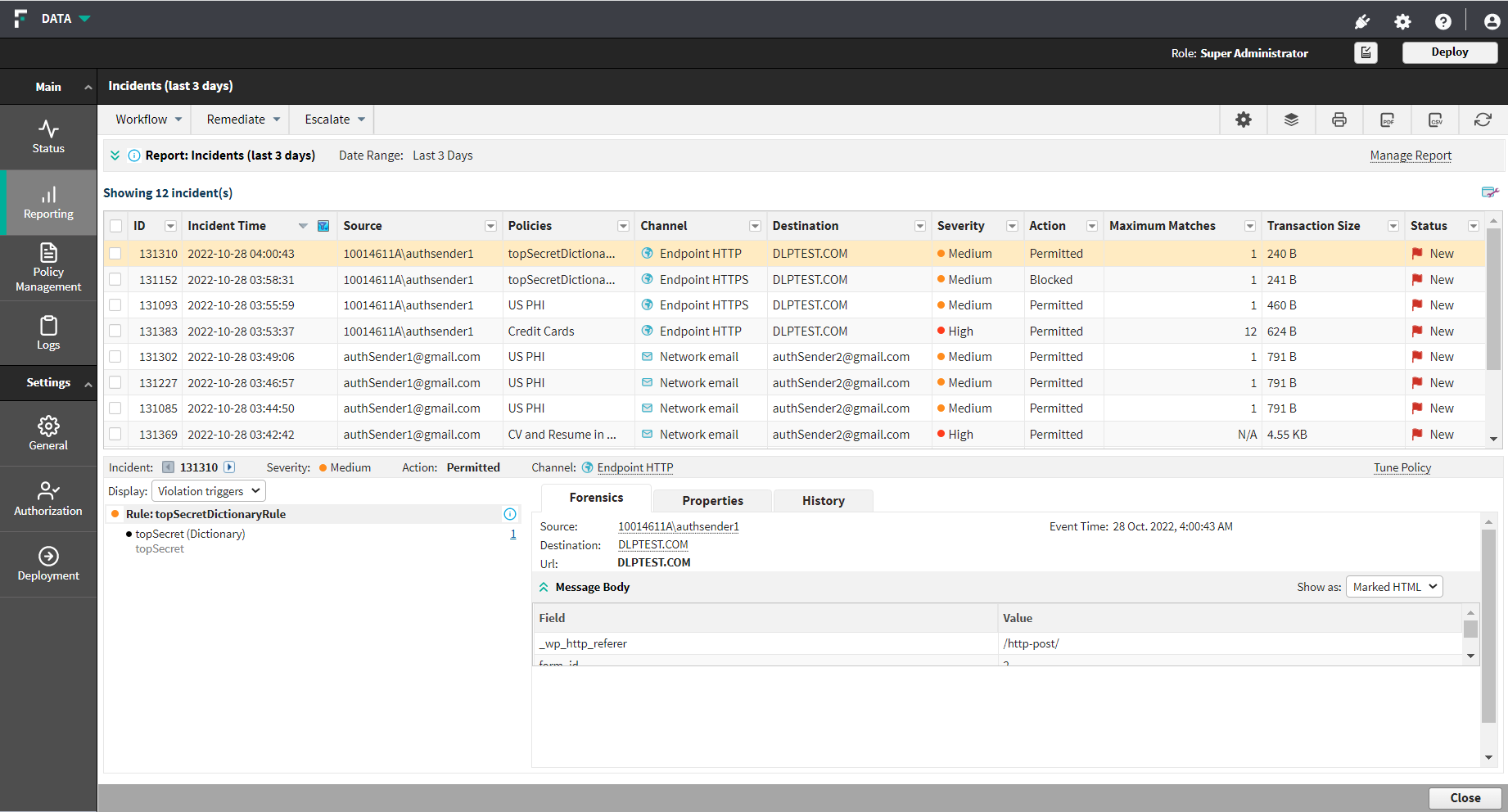 On the Properties tab under Source, you can view details about the incident as well as the risk score provided by Dynamic User Protection.