Endpoint details
All of your endpoints display under Devices. When you click on a device from the list or from the Investigation dashboard, the Details panel displays with additional system information and functionality for the selected device.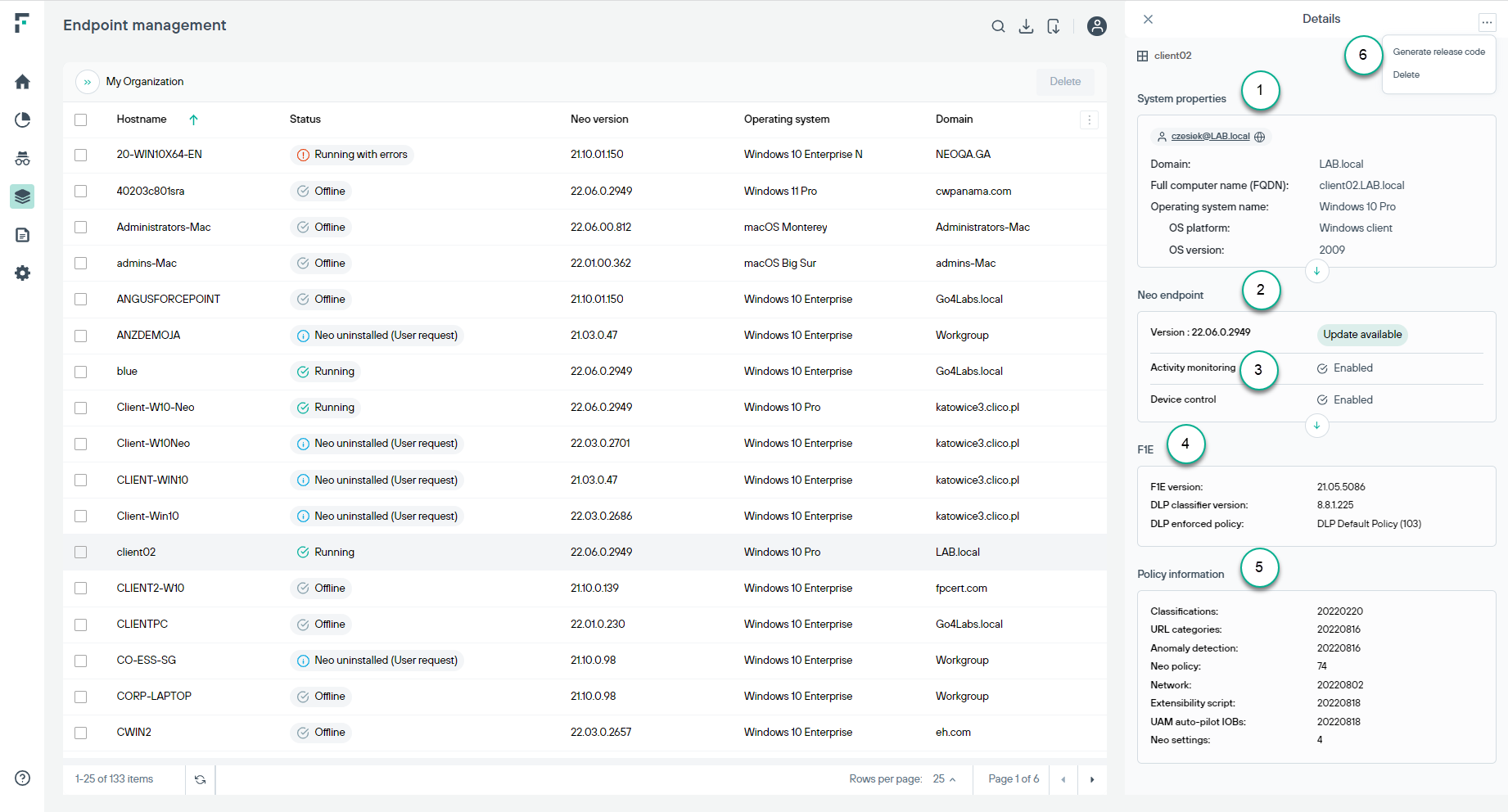 1

System properties

: Displays the properties of the selected device, including the host name, time zone, and operating system. Click the

Administrator

button to view details about the administrator for the selected device on the Settings dashboard.

2

Neo endpoint

: Displays details about the Neo endpoint installed on the device, including the version, installation date, the last time Neo communicated with Dynamic User Protection, and whether a Neo update is available.

3

Activity monitoring

: Displays the activity monitoring policy being enforced and the date and time the policy was deployed.

4

F1E

: Displays the versions of Forcepoint F1E and Forcepoint DLP, and the DLP policy being enforced. This section only displays if Forcepoint F1E version 20.09 or later is installed.

5

Policy information

: Displays the network policy being enforced and the date and time the policy was deployed.

5

Status

: Displays the current status of Neo for the selected device and allows diagnostic data to be downloaded if troubleshooting is needed.

6

Generate release code

: Generate a release code and share with users. The release code is required to uninstall the Neo endpoint and unlock the Neo diagnostic tool.